"If you were a work of art, how would you present yourself?" – E. S.
In my early years, I describe myself as a drifter. Not in the sense that I went from place to place, but in this sense of not being passionate about anything. I was smart, but not inspired. I did well in school but was not driven. Identifying no talent that stood out, I wandered into the sciences and chemistry and completed my undergraduate degree. I came across psychology and for the first time a sense of being galvanized. However, I did not listen to the little voice in my head telling me to change major. I did not know that it was a hint from the universe. Still not being energized in a particular field I entered the workforce as an Office Administrator in London and explored psychology in my own time. I gained management skills and confidence and an opportunity to work in Munich.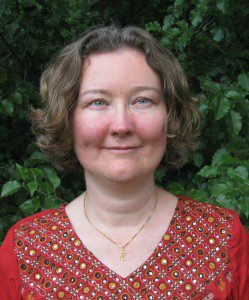 Big shift number 1 came here as my desire to study psychology grew stronger but I could not see a clear way forward. At this time, I met a man who would change my life. This deeper relationship and commitment to study psychology inspired a move to Florida. We subsequently married and I completed my master's in experimental psychology and my doctorate in social and personality psychology. I was beginning to listen to my inner voice, but external events were still driving my life changes. I completed my studies and felt a sense of triumph for the first time, but as I began to work as a lecturer in the field something was missing. I was now the mother of two boys and my commitment to being there for my children was in conflict with this role. I was fortunate to teach a great range of psychology classes and loved the content, but became frustrated with the lack of working community. I also became chronically fatigued. Something had to give.
Big shift number 2 was when I broke away from this trajectory and shifted into studying to be a life coach. This would give me the freedom to be with my family, wasn't location-dependent and I could set my hours. This is where my intentional growth began to accelerate. It was much harder than I anticipated. First, there was the challenge of gaining the skills of a coach and then the very many domains of expertise of an entrepreneur. This required that I face fears and weaknesses. For the first time, I was really holding a mirror up to myself. I learned and expanded beginning to shift towards intentionally designing my life. To get things done, I would have to remove all the internal blocks to the actions I had identified. In other words, I would have to address every constriction I felt in my body and mind so that I could be fully aligned and committed to the tasks need to reach my goals. I confronted attitudes about money, personal value, and the right to be. These were holding me back on many different levels. As I was doing this I designed my website, became a certified life coach, wrote book manuscripts, developed transformational programs, and began to address my exhaustion. I also started to learn a lot about business practices and methods of getting the word out and make sales.
Big shift number 3 came with a full commitment to healing my consciousness This involved dropping all aspects of my story that no longer served me and releasing and turning around negative past experiences. I learned to say NO to others and yes to myself. I was not going to settle for less. As I rewrote my past and future and evaluated all prior experience identifying each gift with gratitude and forgiving any mistakes, the fears about moving forward gradually lifted. I went through what might be described an extended period of cocooning where I was connecting with my essence and accordingly filing in my vision of the future. I was slowly transformed internally such that I was no longer compulsively driven by the things that I liked or disliked. I no longer judged others on the basis of their preferences. I moved into trusting that my experiences were exactly as they should be and dropped the need to know. This brought the freedom to embrace possibilities that I never would have contemplated previously. These became reality as I little by little put into practice living in a way that aligned with my truth.
Each of these shifts involved listening to my inner wisdom and embodying it into my goals. Firstly, by stepping out of the perceived safety of the hard sciences into a less respected arena of psychological sciences. Secondly, by leaving the perceived safety of working for someone else and deepening my individual exploration through coaching and writing. And lastly by dropping the perceived safety of my masks and being prepared to own and voice my being. As I healed, I automatically found myself in a position to better serve and give back others.