Elizabeth Anne is a frequent contributor to the Institute for Life Coach Training's blog. A few popular ones are mentioned below.
Are you a warrior, parent, sage or lover? Read this discussion of archetypes and how they inform on seeking balance in our own lives.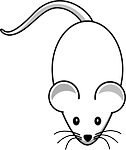 Are you a fearless explorer of possibilities? Would you like to be? Check out this story that demonstrates how early messaging can hold you back.



How is your life impacted by saying yes too easily or not enough? In this post for ILCT, Elizabeth Anne considers the long-term effects of our tendencies to agree or disagree.



Which coping strategies do you use to overcome a challenge? Most people use a mix of problem-focused, emotion-focused and appraisal focused coping. Reflecting on these coping options can open up additional possibilities.


There are many ways in which you can judge yourself and others. The nine core patterns that we use to deride or stand in judgment are described here. Do any of them ring true for you?



The five elements of Earth, Water, Fire, Air, and Ether give us insight into taking exquisite care of ourselves. This post explores how.