"If you were a work of art, how would you present yourself?" – E. S.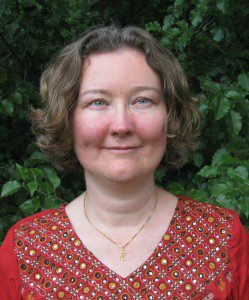 Elizabeth Anne Saigal is a published writer, speaker and coach devoted to sharing ideas that allow you to design your life just the way you want.
Elizabeth was born in England. Her early work in office administration gave her an appreciation for business operations, first in London and then in Munich. Whilst living in Germany, she met her future husband and traveled with him to Florida pursuing a Ph.D. in Personality and Social Psychology. After completion, she worked as an adjunct at local institutes for higher education in Georgia where they now lived. Much of her time was also spent enjoying family life and childhood activities of their two sons. Her training as a life coach was spurred by the realization that the pleasure she derived from teaching was primarily from exchanges with students that promoted deeper insight and understanding. She earned her Certified Life Coach qualification from The Institute for Life Coach Training, which is an accredited teaching body for the International Coaching Federation.
It is Elizabeth's wish for the future that each person receives the tools and develops the skills to maximize both their evolution as an individual and their contribution to society.
Her life purpose is to scaffold others in greater awareness of their own unique gifts and fostering the way of life that allows these to shine. She seeks to provide value by taking you beyond clarity to discover your depths. This means that she aspires to benefit each client both by improving success and goal attainment, as well as through realizations that free up your control over your destiny.
Elizabeth's key values are self development, truth, commitment, quality, enthusiasm, and leadership.
Contact for Free Life Design Discovery Session