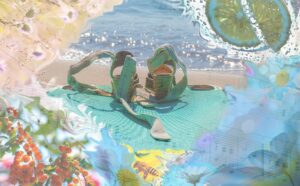 Choose an inspirational word or theme as a pointer. Take the time to select a topic that affirms where you are going or who you want to be. Using this word or theme to direct your focus for some time can be helpful. It can highlight a state of being (such as calm) or a state of doing (such as productive).
Many people select a word or statement at the beginning of the year that describes how they seek to be that year.
An additional more expansive option is to select a theme. Common options might be Family, Identity, or Health.
The word or theme that you select supports you in moving forward. It provides a reminder of where you want to direct your attention. This could support goals you have set yourself, management of life transitions, how you wish to expand or elaborate on your expression, or the type of life you want to live.
Read More »

What's your Guiding Word or Theme?