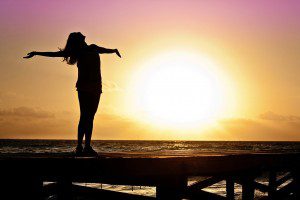 How are you doing on those New Year resolutions?
Perhaps you wanted to shed holiday pounds through diet and exercise and have a healthier lifestyle?
If your motivation has taken a hit, these apps for self-coaching provide options for measuring your health-related activities. This type of self-observation provides invaluable feedback and has been labeled the "quantified self" movement.
While I have not had personal experience with all of these, I have seen firsthand how much impact logging your behavior can have. You can no longer hide behind approximations, but find out the truth behind your perceptions of your behavior. By getting data feedback you gain support and accountability. This increases your chances of success in much the same way as life coaching. Any new objective now has additional knowledge behind it that will allow you to make more realistic commitments.
Below, I describe the main features of ten health apps for self-coaching that will support you in establishing new habits.
This free app for iPhone or Android enables you to map your fitness activities by time, distance, speed, pace, calories, and route. Engagement is also increased through planning, music, progress feedback, and run history.
This free web app uses databases of foods and exercises to track calorie intake and output.
Read More »

Top Ten Health Apps That Allow You to Coach Yourself