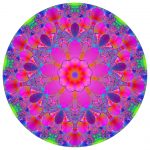 Hawaiian healers believe that illness is caused by breaking spiritual laws. Ho'oponopono is believed to allow the reconciliation and release of accumulated karma. The word Ho'oponopono translates as 'correction'. Historically, the Hawaiian Ho'oponopono healing system was delivered alongside a senior family member or priest to guide the healing process.
Healer Morrnah Nalamaku Simeona adapted this traditional Ho'oponopono practice of family mutual forgiveness. This meant that the transformational process no longer required the presence of a trained practitioner and could be conducted alone. For this contribution, she was recognized in 1983 as a living treasure of Hawaii.
Therapist Dr. Hew Len was an avid student of Morrnah's adapted technique until her passing in 1992. He was convinced by the healing of his daughter's decade-long suffering from shingles. So much so, that he subsequently used it in 1984 with inmates at a high-security psychiatric facility. The use of the adapted Ho'opononopono was so successful that the inmates were moved to lower security alternatives and the facility was closed.
Read More »

Ho'oponopono – Simple Healing for All