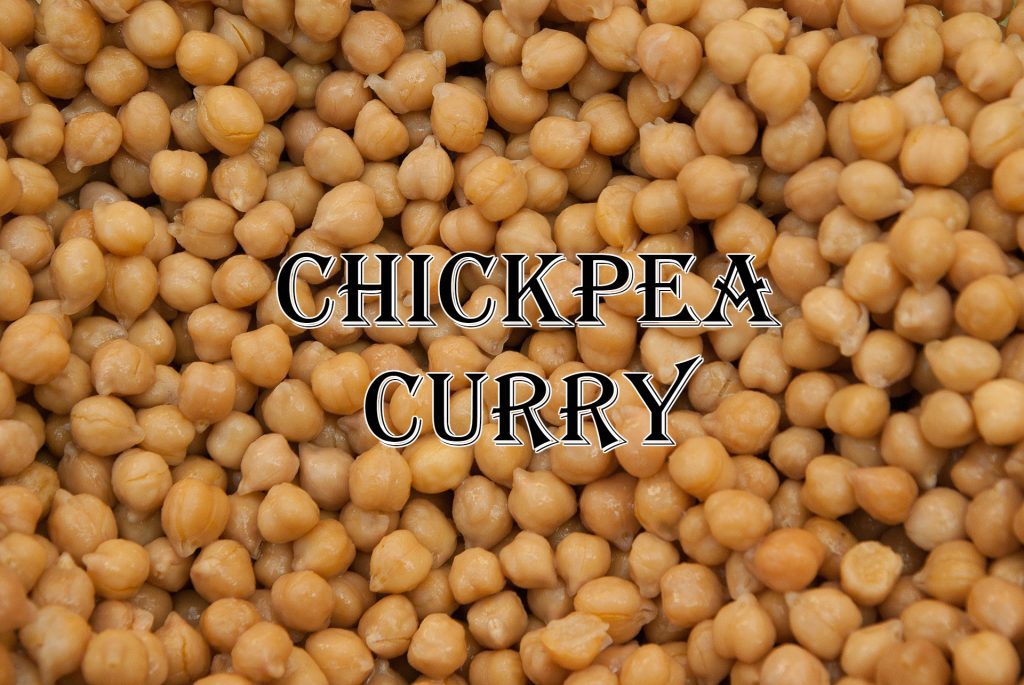 Ingredients (4 servings)
1/2 Onion diced
Oil for sautéing
Salt and Pepper to Season
Baking soda
1 can 14 oz Tomatoes diced
1 cup Dried Chickpeas (cover in water and soak overnight)
4 cups Water
1 tblsp Chole seasoning

This is usually served with naan and an additional curried vegetable dish such as cauliflower and potato (aloo gobhi). I really like Manjula's kitchen for Indian recipes. Check it out here.
Method
Put the chickpeas in the pressure cooker with 4 cups of water and cook til soft (8 minutes when whistling or whatever your cooker says)
Fry the onions in a large metal pan
Add the seasoning, baking soda, and chole spice mix and stir
Add the tomatoes and stir
Add the chickpeas and all the water from the pressure cooker and boil until most of the water evaporates and you are left with a little gravy.