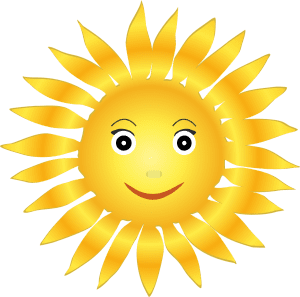 The first three keys to self-motivation of envisioning your future, taking action steps towards it, and addressing the fears that hold you back, can all be more easily maintained by the fourth key: a commitment to being positive. Making a pledge to stay optimistic by focussing on opportunities and possibilities aids in affirming and encouraging the progress you are making. It is a form of self-advocacy that you have control over. Whenever possible, adjust your thinking to propel you forward, and sustain your enthusiasm and high energy. You can do this with the following techniques:
1) I am Happy Because …
Find reasons to be optimistic and committed. Make sure your goals and the steps to reach them are defined positively so that they pull you onward. Think about all the things that you are grateful for, especially those that contribute directly to the goals you are focused on. As you complete each step, take time to acknowledge it to build your confidence that you can do all that needs to be done. Pay attention to and be thankful for everything in your vision that you implement and achieve.
Read More »

Motivate Yourself: Key#4 Stay Optimistic