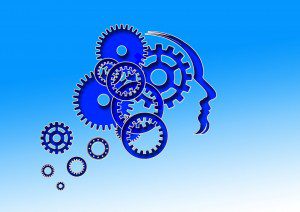 The thoughts, feelings, and behaviors experienced in our earliest environments lead to establishing patterns that provided reassurance and made us feel safe at that time. These responses were primarily directed at reducing punishment, maximizing reward, and minimizing personal loss. As a child with little control, these saboteur programs served us well. However, as an adult with full responsibility for our lives, these same programs undermine our progress. It is possible to improve mental fitness by rewriting these programs.
In his book "Positive Intelligence: Why only 20% of teams and individuals achieve their true potential and how you can achieve yours", Shirzad Chamine describes nine Saboteurs (programs) with defining thoughts, feelings, and behaviors associated with them. They are labeled Controller, Stickler, Avoider, Hyper-Achiever, Pleaser, Victim, Restless, Hyper-Vigilant, and Hyper-Rational. He also details an overarching Judge that works alongside these Saboteurs. Our Judge loads these program parameters and uses them as a yardstick by which we evaluate and make decisions.
The first step towards better mental fitness is recognizing the Judge and the accomplice Saboteurs. Read on to find out how each one is characterized.
Read More »

Banish your Saboteur Programs and Get Mentally Fit