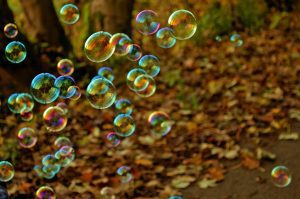 The COVID-19 pandemic has highlighted a curious paradox in our experience of bliss.
On the one hand, we are confronted with realities such a loss of freedom, financial and career instability and illness, and the possibility of death. This appears to be the opposite of bliss. We adjust our internal mindset to the daily increase in statistics of unemployed, confirmed cases of infection, and death from COVID- 19. We come to terms with the prospect of continued social isolation and new social distancing protocols. And, we have a greater awareness of the suffering in our community of shortages, health issues, social inequities, and loneliness.
On the other hand, we are also finding ourselves really appreciating what we have: food and water, supportive bonds with friends and family. We laugh at some of the jokes about the demands for toilet paper and soap as a comment on people's previous levels of hygiene and what is most important when the chips are down. With this candid look at our humanity, we find these moments of bliss, when we are able to allow, let go, be in the moment, and just bear witness.
Read More »

How To Have Bliss In Your Day