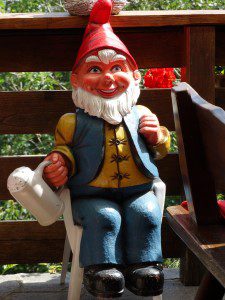 What are the things that bother you? We all know the things that we dislike doing. Here are the key ones that sometimes get to me, and five possible ways to minimize their negative impact, have fun, and make it a breeze.
Cleaning (the toilet!): Tidying up is an inevitable chore. We create a mess – just by living – eating, sleeping, and exercising. Our daily functioning generates pots to clean, beds to make, and clothes to wash, and this repetition can become tedious.
Maintenance: Repairing and replacing things that break or get worn out, or simply doing what needs to be done to maintain the status quo. Servicing our car; getting the oil changed and tires rotated. Keeping the yard tidy; raking leaves, and pruning hedges. Updating our wardrobe; removing tired, or unloved clothes. Painting our home inside and out … and the list goes on.
Irritating interactions: Spending time with maddening individuals. People who rub you up the wrong way because of their opinions, requests, or behaviors. These are those that take your time and energy and leave you with feelings of being used.
On the one hand, you could just choose not to spend time on any of the things that get you down, but this would often be an abdication of responsibility and may take advantage of others who would have to pick up the pieces. On the other hand, all of these hassles can be reduced by experimenting with some simple practices. Implement these to have fun and make it a breeze.
Read More »

Ugh, I Really Hate That! – Five Ways to Have Fun and Make it a Breeze