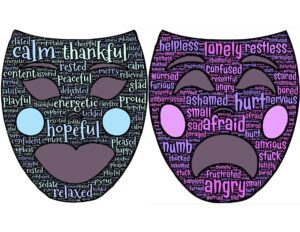 Shadow work is the process of exploring and understanding the unconscious parts of ourselves that we typically keep hidden or repressed. It involves bringing these unconscious thoughts and feelings to the surface and learning how to integrate them into our conscious awareness. Shadow work can be a powerful tool for personal growth and transformation, as it helps us become more self-aware and better understand and manage our thoughts, feelings, and behaviors.
The concept of the shadow was first introduced by Swiss psychiatrist Carl Jung, who believed that the shadow represents the unconscious aspects of ourselves that we tend to reject or disown. These may include aspects of our personality that we deem as negative or undesirable, such as anger, jealousy, or fear. By bringing these unconscious parts of ourselves into the light, we can gain a better understanding of how they influence our behavior and learn to integrate them into our conscious awareness. This means that they no longer are experienced as difficult to handle and give us access to a full richness of experience as well as the full power of these elements of our nature.
With trained support or through individual inquiry you can approach shadow work through the steps of identification, exploration, and integration.
Read More »

Three Steps to Working With Your Shadow