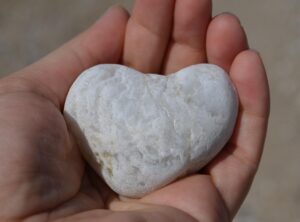 Dr. Peta Stapleton has conducted significant research into the use of Clinical EFT. This is the tapping protocol that has been validated by research as described in the EFT manual and is behind much of the research described in her book 'The Science of Tapping'. Initially a skeptic herself, she committed to learning more when seeing its impact firsthand.
Dr. Stapleton is convinced that EFT tapping contributes more than the current therapeutic models by introducing a body-mind approach that quickly and permanently shifts outdated emotional learning.
EFT is a semantic intervention that impacts hormone production, brain waves, blood flow, and gene expression.
Tapping engages the amygdala (stress center), hippocampus (memory center), and limbic system (emotional center) allowing recalibration of each.
Tapping calms the physiological response and reduces cortisol and the level of arousal.
It has been shown to be effective in treating claustrophobia, car accident trauma, food cravings, general anxiety, public speaking anxiety, test anxiety, athletic stress, psoriasis, depression, addiction, pain, OCD, PTSD, fibromyalgia, headaches, insomnia, learning disabilities, frozen shoulder, and more.
Read More »

Clinical EFT: Proving the Science of Tapping