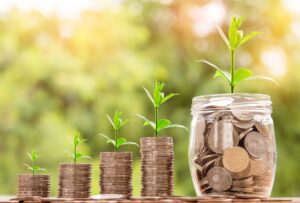 The book Atomic Habits: An easy and proven way to build good habits and break bad ones by James Clear is a great review and application of how instrumental conditioning drives behavior. What is unique about it is that it takes how we respond to reward and punishment and applies it intentionally to change our behavior.
James lays out a case for the cumulative impact of good habits. He begins by stating that if you improve by 1% a day for a year your overall improvement will be more than 37%. However, you may not notice much difference with repeated use of habits until critical thresholds are reached. For example, with weight loss, exercise begins by building muscle, and then at a certain point your muscle mass is sufficient to burn the fat.
Transformation to mastery can be slow and persisting with small improvements can be challenging when the results are not immediately apparent. However, desired outcomes are a lagging measure of your habits so persistence is key.
Intentional use of habits improves all areas of life. For example, repeated action leads to automaticity that frees resources for other activities making you more productive. Repeated learning leads to greater availability of mental resources. Repeated investment in relationships leads to stronger connections. Conversely, not intentionally improving habits in these areas results in greater stress, less mental health, and a weaker support structure.
Read More »

Atomic Habits: Review and coaching application