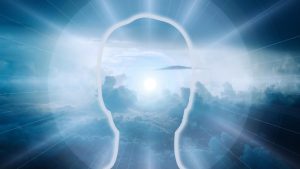 The root of the word affirmation is affirm. The Merriam Webster dictionary defines this as to validate or confirm, or to state positively.
So, an affirmation is a positive statement or phrase. You can use an affirmation to retrain your mind and challenging negative references.
In the simplest practice, you just pick a positive phrase that describes the way you want to live and repeat it over and over. In this way, committed and disciplined exposure prompts more positive thinking. With many repetitions over time, you adjust your mental framework by building new positive connections. However, the negative connections remain and you might find yourself on occasion bouncing back and forth between the positive and negative. For true stability, add intentionally letting go of any contradictory negative statement.
With deep practice, affirmations are an invaluable tool for accessing mindset. They can be used to identify what your mindset is and to turn it around to increase motivation or raise self-esteem. They provide a way to change and release thinking that you acquired in your formative years when you were too young to process and question many of your experiences.
Read More »

Affirmations: How to Use Them as a Mindset Miracle