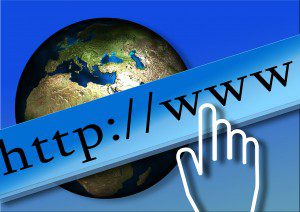 In Part 1, I provided some possibilities for smartphone apps that you can carry with you providing constant backup on your missions! In this entry, I continue with website based applications:
This supports new habit formation. You begin with zero points. To earn points you enter the action or habit you want to track and weight it with a point value. As you complete the actions you want to be held accountable for, you add points. You can also build an accountability team of friends and family and selectively share your progress with them.
With this app, you choose your goal(s) and then select whether you want advice, motivation, or prompting feedback. Advice is provided by a community of users. Motivation comes from celebration from the community and recording your milestones. Prompting is provided by reminders.
Habitica can be played online or by mobile app. It allows you to enter your desired habits, daily goals and to-do lists into the game whereby you are rewarded for implementation or punished for lack of implementation. You create an avatar and then unlock features such as armor, skills, and quests.
This habit-building app has both free and paid options. You add good habits you wish to implement and bad habits you wish to break. For each action identified, you are asked to respond "yes" or "no" as to whether you did it. You can then graph your progress giving you a picture of where you are doing well and which areas you need to work on.
This free web-based app was developed by Yale University economists to test "Commitment Contracts". It allows users to select a custom goal or define their own specific goal including what it will take to make that goal a reality. It leverages the power of incentives and accountability with options to add stakes or a referee to your goal or to share progress with friends and family.
This collection of apps uses coaching tools and personal development techniques to support you in meeting your aspirations. They have starter wizard, clarity wizard, goals wizard, and action wizard available for a free trial and then on a subscription basis. Starter wizard is for those new to coaching to check in with where they are right now. Clarity wizard focuses on inquiry and contemplation. Goals wizard is about defining the goals that will bring about your ideal life. Action wizard focuses on planning and accomplishment. Each one includes coaching programs, analysis of progress, journaling features, time management tools and much more,
This free web app works like a logbook. You simply check off when you meet your targets. You can have multiple goals to implement and can add notes as well to record success.
This is a combination of Stickk and 21 Habit. You track your progress on quantifiable goals. When you succeed you stay on the yellow brick road and if you fail you pay a penalty.
You begin with this web-based app by exploring your priorities. With greater clarity on these values, you can select your goal(s). Then using the S.M.A.R.T. (Specific, Measurable, Achievable, Relevant, and Time-Specific) framework you can formulate all the steps needed to be successful. Just connect with this vision every day and chart your progress. You can even adjust your goals as you discover more about what works for you during the process.
You identify a pattern of behavior you want to change. Every day for three weeks you will receive an email asking about your success. You can also choose to share this with the community for additional encouragement.
It uses the S.M.A.R.T. (Specific, Measurable, Attainable, Realistic and Timely) approach and breaks your goals down into doable chunks. It has built-in goal plans and action templates. It also supports better management of time through daily planning and categorizing tasks according to their associated goals. It costs $68 per year.
Put all the tasks you need to do each day in one place and organize them with folders and tags. You can create customizable lists for specific events, or outlines for action, or even collaborate with other users on shared tasks. You can also track habits.
Each of these provides a centralized place to keep track of your intentions. Many of us have multiple goals and it can feel like we are constantly juggling them. Using an application like this is one way of staying connected with all that you want to get done. It takes the stress out of remembering each of the tasks you have set for yourself and still keeps it in the front of mind with daily checking to record progress. Engaging with one of these applications brings the advantages of a framework that organizes your goals. This structure and feedback on what is working increases both your motivation and rate of success.
Facebook Comments