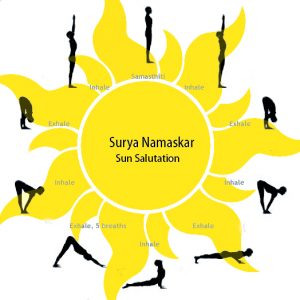 Many of us have exercise routines that have been thrown off by the COVID-19 social distancing.
Even if you use an app to track your footsteps, your count is way down. The only errand needed is going for groceries and the only commute when working from home is from room to room. If you are lucky you have the option of a yard or stairs!
Some of us can still go out to exercise at the park by biking, running, or walking. If this was already a habit for you then keep it up 😊. However, many people have to establish entirely new habits because the gym or swimming venue is unavailable.
Four ways to follow through with exercise in isolation are to identify 1) your home-based alternatives, 2) how to hold yourself accountable, 3) the benefits, and 4) the specifics of your exercise plan.
1) Home-based Exercise Alternatives
What alternatives might you enjoy to get your body moving? You might be able to put to use equipment you already have such as weights or bikes or be creative with virtual games or the exercise videos in the bottom of the drawer. If you have kids you might have access to their equipment basketball hoops, hola hoops, skipping ropes, scooters, or skateboards.
Maybe you can use social media or teleconferencing for virtual exercise meetings. Many people are running dance, yoga, or physical fitness classes this way.
You might even choose a physically demanding DIY house or yard project.
2) Be Accountable
Under normal circumstances, social accountability is a great motivator for exercising. You arrange to meet a few people at your given exercise venue. this encourages participation because you don't want to let the other person down. Also, you get the added benefit of hanging out and socializing in addition to your work out.
Apply this now with members of your household. Perhaps you have family members who can be active with you. Or, you can simply ask a friend to be your accountability partner and you will give reports on your completion. Share your intentions with others as a way of making your commitment public.
3) List the Benefits
You can motivate yourself by what you will gain from doing the exercise.
One obvious outcome is loss of weight or at the very least weight maintenance. Many of us have seen added inches with the reduction in activity.
Another one that maybe an even greater benefit is improved mood. Moving your body allows you to get out of your head and away from your personal and worldly concerns given the current situation. It allows you to de-stress.
If you choose to exercise alone it may provide you with some quality space to yourself. Conversely, if you work out with a member of your household you may look forward to this quality break from your work.
4) Get Specific
Think about where you are going to do your new exercise activities. Are there alternative in case of conflicts such as bad weather or another demand on the space. How do you feel about working out in this environment? Perhaps you can think of ways to make it more uplifting such as playing your favorite music.
Identify your parameters for workout completion. You can measure completion in minutes, miles, repetitions, or any sensible quantity.
Consider the potential constraints of your routine and personal expectations for the timing and frequency of your exercise. Choose according to your current fitness levels and how it will fit best with the at-home demands on your time. In other words, what activities will bring the results you are looking for. Keep it aligned and don't push yourself to go for world-class athlete performance unless this is your current ability. What might be back up times for exercising if the first choice falls through?
Think about how you will support yourself to follow through. You can track your progress exercising with an app or set up your own record.
---
I would love to hear about the unique ways you are finding to get your body moving.
Facebook Comments