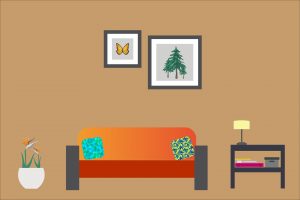 The main content of this post is about our home environmental experience under the COVID-19 social distancing requirements.
But first, I want to shout out to the people who are on the front lines every day. A heartfelt THANK YOU to those of you risking infection to keep vital services running.
We really appreciate what you are doing and I know what I am about to talk about is not your reality.
Along with you, we pray for supplies that allow you to do your jobs safely and intelligent management and treatment protocols that reduce the numbers of COVID-19 fatalities.
For those who are not essential workers, like me, our reality is spending more time at home This means we are confronted with the piles of things in our dwelling that we have been meaning to attend to for oh so long.
It could be that these projects are something to engage in as our regular work has cut back. For others, it is still something to do as a break from working from home as our regular extracurricular activities are limited.
Many of us are experiencing some gratitude for the opportunity to attend to neglected areas of our home. We are also aware that engaging in some of these goal-orientated tasks supports our wellbeing as our usual objectives are no longer an option.
Home Office
If you are working from home your office area is the space where you are spending a lot more time. It is natural to notice how well your setup functions. Perhaps you desire a more quality chair or better computer operations. Maybe your support materials need attention. Your overhaul of bookshelves, filing cabinets, and office supplies can improve your efficiency.
Having a more conducive working environment in place gives us energetic support. It allows us to be more productive and healthier. And this, in turn, allows us to turn our attention more fully to the value and service that we offer.
Cleaning and Organizing
Perhaps we now have the time to do that thorough spring clean that we never get around too. This might include deep sanitizing, washing, and clearing out the things that are worn out and outgrown. One of my friends said she was thinking about washing her curtains! Several others cleared out their closets.
When our surroundings are neat, clean and simply laid out we feel more relaxed and at peace.
Upkeep and Upgrade
Maybe it is time to get the yard projects or the house maintenance or redecoration that were on the back burner completed. Some people have painted, restored furniture, and planted vegetables. A few have even moved house.
It got me to thinking about how these home environment makeovers might be a gift for our conscious awareness. What's going on externally frequently reflects our internal experience. This is like when we get a completely new haircut when we enter a new phase of life.
As we clear out, organizing, and upgrade we inevitably take a look at our personal truths and reorganize our priorities. Indeed, much of this work requires us to make decisions about what we want. We are focusing on what we need to do to change to our environment so that we really enjoy every moment we spend in it. There is a process of letting go of the old energies tied to the objects, releasing them completely, and welcoming in a new presentation. Don't forget to keep finding new goals and areas of manifestation. After the initial rush to complete the obvious tasks many of us are experiencing a "what next" kind of doldrums.
Pro Tip: Your personal environment is just one area of your life that you can proactively address. Others include your relationships, career, and self-care. One tool you can use to identify shifts in the areas that would really improve your quality of life is the Wheel of Life.
Now you are optimizing your home environment, I leave you with this: What ideal world environment would you also enjoy? Let me know in the comments what you have been up to or what you hope for in our environment post-pandemic? Also, please share this post as you are able.
---
Image by Mudassar Iqbal from Pixabay