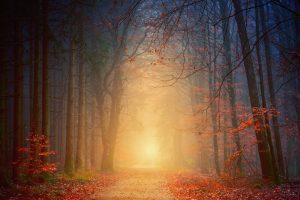 The five sage powers are those that come from love. They are empathy, exploration, innovation, navigation, and action. The more time we spend resonating with them the greater our mental fitness.
Empathize
This is connection to our innocent self. The unconditional love of a baby or pet. There is no judgment just an acceptance and honoring of the beauty and perfection of our essential being.
Explore
Explore allows us to get a sense of the lay of the land and how it emerged. It brings fascination and joy for the process of creation.
Innovate
Here we pay attention to the 20% that we like about any option on the table. This allows us to brainstorm without judgment and with creativity. It enables out of the box thinking and appreciation for abundance of possibilities.
Navigate
This is connection to our wise elder self. One way to engage is through the unconditional love demonstrated by forgiveness and compassion to all humanity. You have the freedom to just be and offer the same to others.
Activate
This is aligned and decisive engagement. Being connected to the big why behind what you are doing brings clarity and commitment. And, this is empowering
When you are able to spend more time actively engaged with one of the five sage powers, your mental fitness (positivity quotient) is higher. In other words, you are happier.
Source: Positive Intelligence: Why Only 20% of Teams and Individuals Achieve Their True Potential and How You Can Achieve Yours.
---